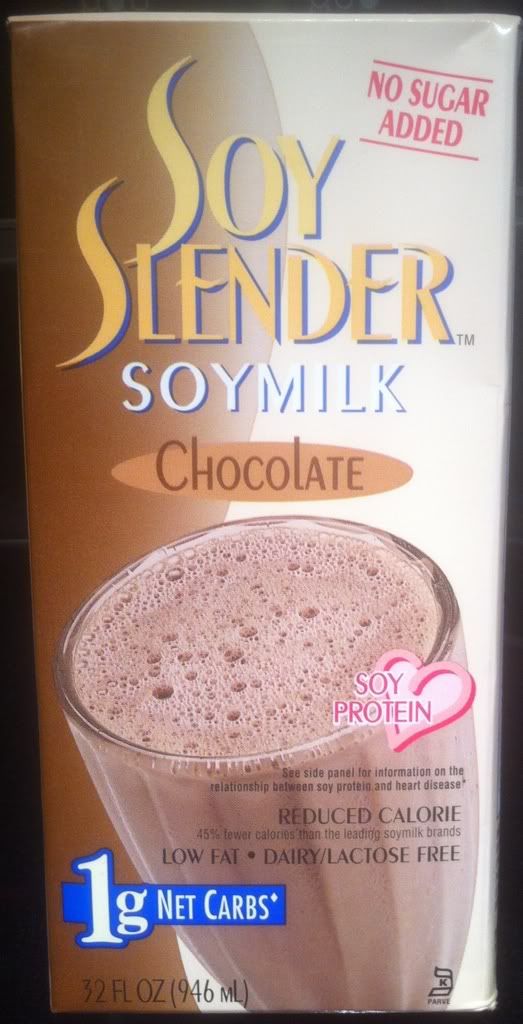 Soy milk, you may be asking yourself? I was the same way before purchasing this. Im not lactose intolerant and enjoy at least 1 glass of real milk a day. I never saw the need to try any of the "non dairy" milk alternatives, but decided it was time to go to the dark side and see what the hype was all about.
I know you like the fact I drink my chocolate milk out of a Stella chalice.




Upon pouring, I was immediately able to detect a difference between this and real chocolate milk. seems thinner and doesn't stick to the glass. That wasn't going to deter me though and I gladly slugged down the small glass...Hmmm interesting, verrrry interesting. As I had expected the consistency is quite watery, however it also has a creamy taste and has a silky mouthfeel (most likely due to the fat content). The taste is quite pleasant as well. The chocolate flavor isn't going to knock your socks off, but it is certainly something I could see myself sipping with breakfast or after a workout. There is a slight aftertaste, but Im assuming that is just how soy milk tastes. If you didn't really bask in the flavor you might not even notice it.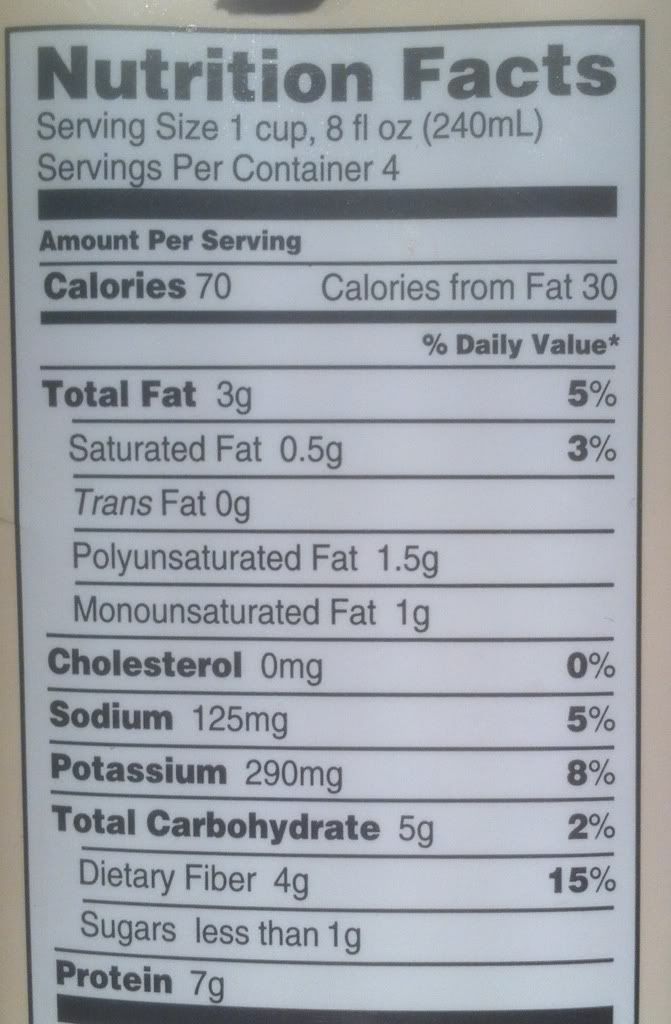 The nutrition facts are actually one of the things that inspired me to buy this product. The carbs (and sugar most importantly) are much lower than regular milk, and its even more impressive when compared to chocolate milk. The protein and fat content are both pretty much the same as a standard glass of 2% milk, and this even packs 4 grams of fiber per glass. When you account for all these factors this seems like a really solid alternative to good old cows milk. The taste is good and now Im curious about their two other flavors (vanilla and cappuccino). If you are looking for a low cal chocolate milk fix, or just want to switch things up I'd go ahead a give this a shot.
Rating: 8/10