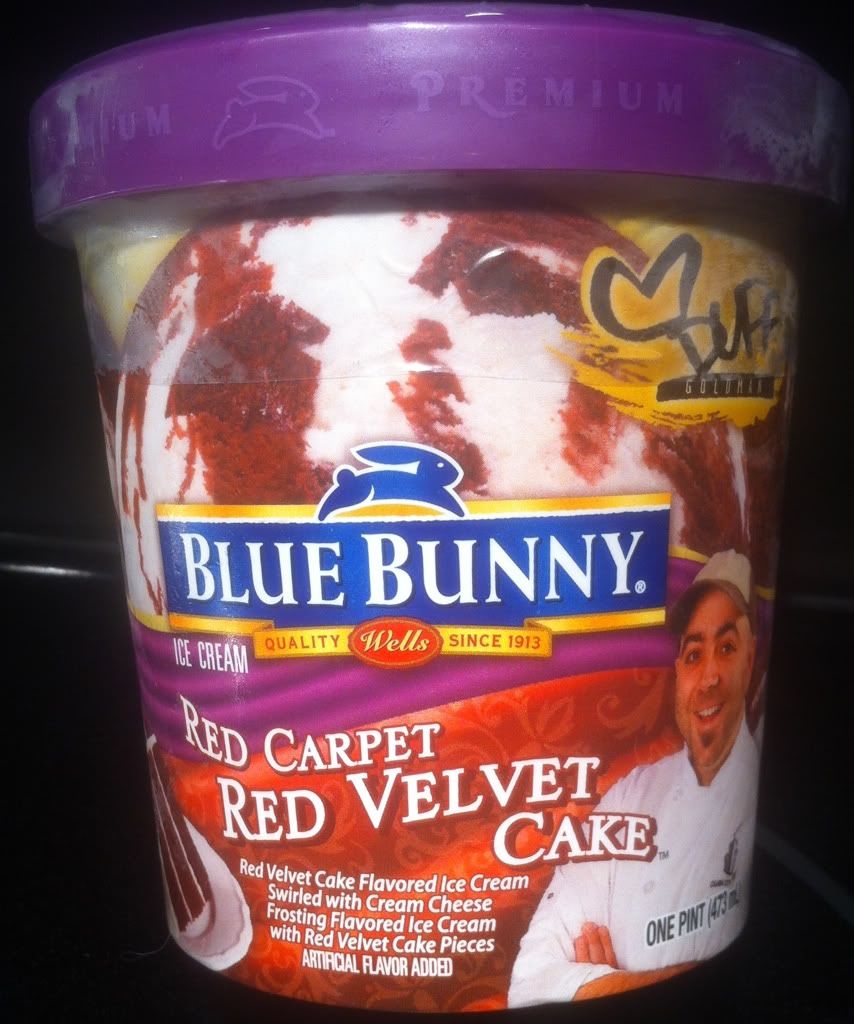 As promised, I decided to go ahead and do a review of this ice cream which has found its way into my regular rotation. Cake flavored ice cream is one of my weaknesses and this is definitely one of the better offerings I've tried. Blue Bunny describes this ice cream as "Red velvet flavored ice cream swirled with cream cheese frosting flavored ice cream with red velvet cake pieces."
Once again, the "cream cheese frosting" flavored ice cream is some what of a let down, although it is slightly better in this flavor than in their carrot cake offering. It doesn't have much, if any cream cheese flavor, but is still pretty tasty. Its more like a cool whip or regular frosting flavor rather than cream cheese frosting but it provides a nice balance with the cake base. The red velvet ice cream on the other hand lives up to its name and is very reminiscent of real red velvet cake. The color is also pretty authentic which earns some points in my book. The cake pieces in this pint were plentiful and well distributed as I seemed to get some in every bite or two. They remained moist but weren't soggy. You actually have to chew these morsels. The texture of the ice cream is fairly light and airy which can lead to excessive melting if you are a slow eater. While I love the super heavy premium ice creams, its always a nice change to eat some of this less decadent stuff occasionally. I think they both have their place, and this is certainly easier to fit into your diet.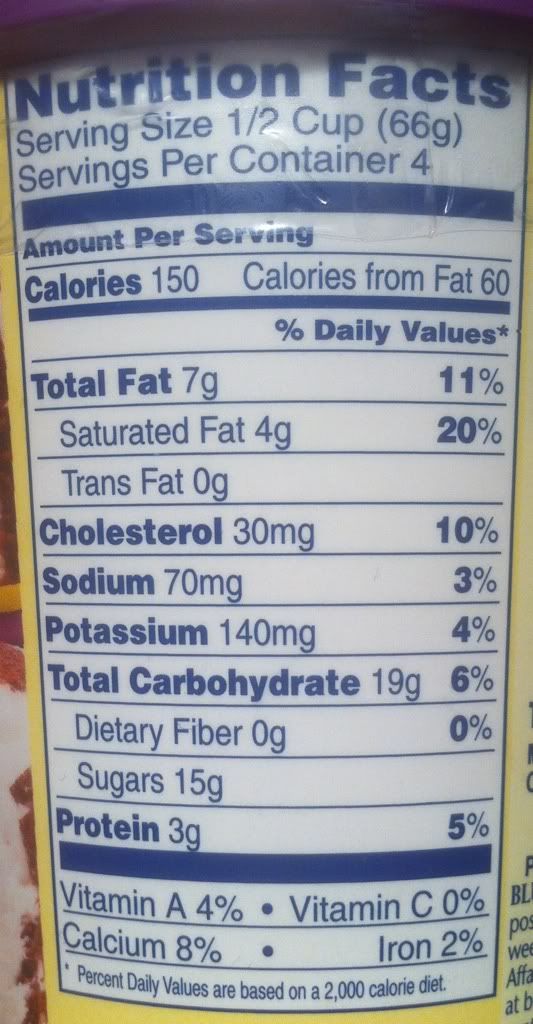 As far as the macros go, they are pretty solid. Blue bunny isn't a "premium" ice cream so the fat content is considerably less than other competitors. This keeps the calorie content down and you could easily put down a whole pint of this in one sitting. For being a lower calorie and fairly inexpensive ice cream this flavor gets two thumbs up from me. If you are on a diet and need a lower calorie fix definitely check that out. Even if you aren't dieting I still recommend checking this flavor out as it's a solid lighter option. This flavor will remain in my go-to line up and has renewed my faith in Blue Bunny. Now I need to try the other "Duff Goldman" offerings. Keep an eye out for reviews!