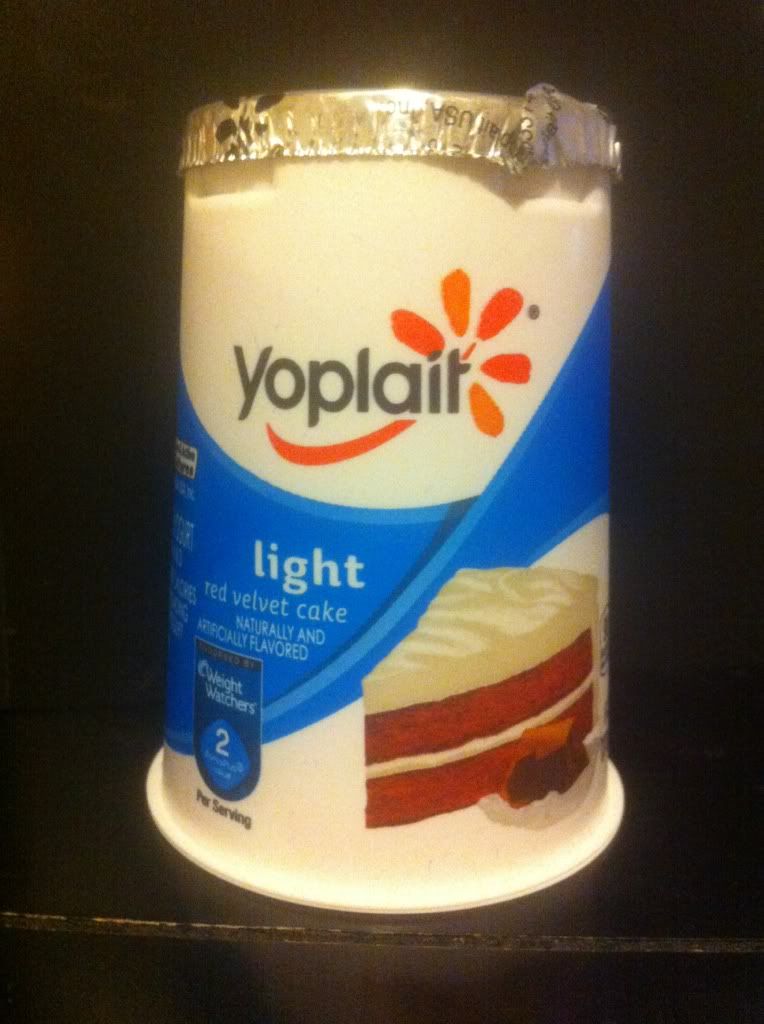 Well as I noted in the last post, yogurt has since become my current addiction. you may also recall I'm a junkie for anything cake or cake batter flavored, so this seemed like a perfect match. I picked up a ton of these yoplait cups(in various flavors, expect more reviews soon) since they were on sale for 50 cents a piece and they make a nice light/portable snack.
It had been quite a while since I had regular yogurt, as I have been on a greek yogurt kick ever since trying it. Upon peeling back the lid, I quickly remembered why I made the switch. This stuff is quite a bit thinner and almost watery. A plus was that it required no stirring though and was quite well mixed, something you don't often encounter in the greek variety. The color was a bit off-putting, and reminded me of pepto bismol. No bother, some of the most delicious things I've tried looked gross, and down the hatch this went. At first bit I tried to savor the flavor and detect the "red velvet cake" flavor...nothing. just an unplaceable sweetness. It was not bad, but certainly didn't remind me of any sort of cake. I glumly finished the 6oz cup and was somewhat disappointed.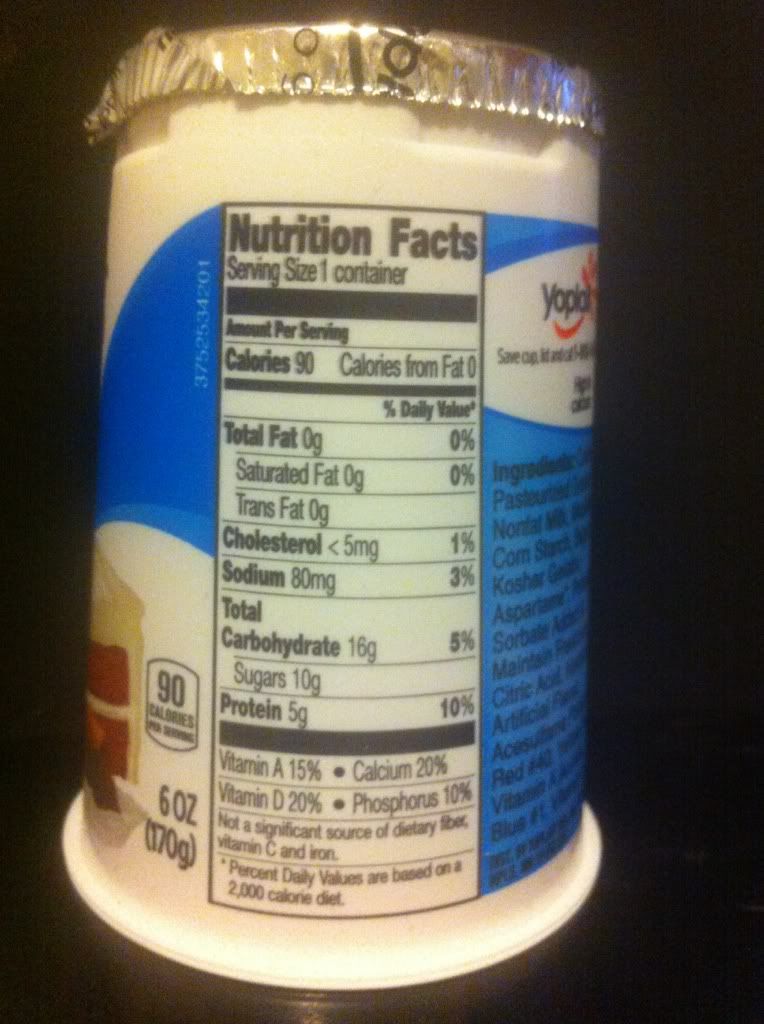 The nutritional panel on this (and all the yoplait lights) are quite friendly with no fat, only 90 calories, and 5g protein. It certainly doesn't pack the same protein punch greek yogurt does, but this stuff is also quite a bit cheaper. If you are a die hard red velvet fan, stay away from this. there is nothing reminiscent about real RVC and will just let you down. If you just want to switch from the classic vanilla or strawberry though, you may want to check it out. I don't think it will blow anybodies socks off, but it also isn't the worst flavored yogurt I've tried.
Rating: 6/10